IHATE YOUWHEN YOU'REPREGNANT
THE OFFICIAL TRIBUTE PAGE!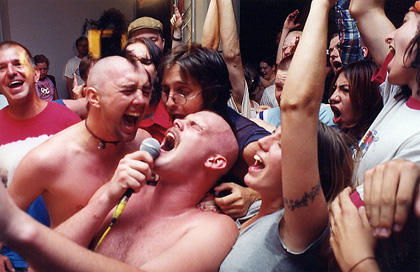 IHYWYP WAS A CULTURAL REVOLUTION.
IN MY OPINION PHIL BUCKMAN IS THE MOST THE MOST IMPORTANT SINGER/SONG WRITER OF OUR GENERATION.
SUCK AN EGG IF YOU FEEL DIFFERENTLY
VIDEO (coming soon)

MORE PICS TO COME
HERE ARE SOME PICTURES OF IHYWYP LIVE


CONTACT ME IF YOU HAVE IHYWYP PICS OR INFO OR LIVE MP3!
ALEXATCH AT HOTDOGSTORM DOT COM